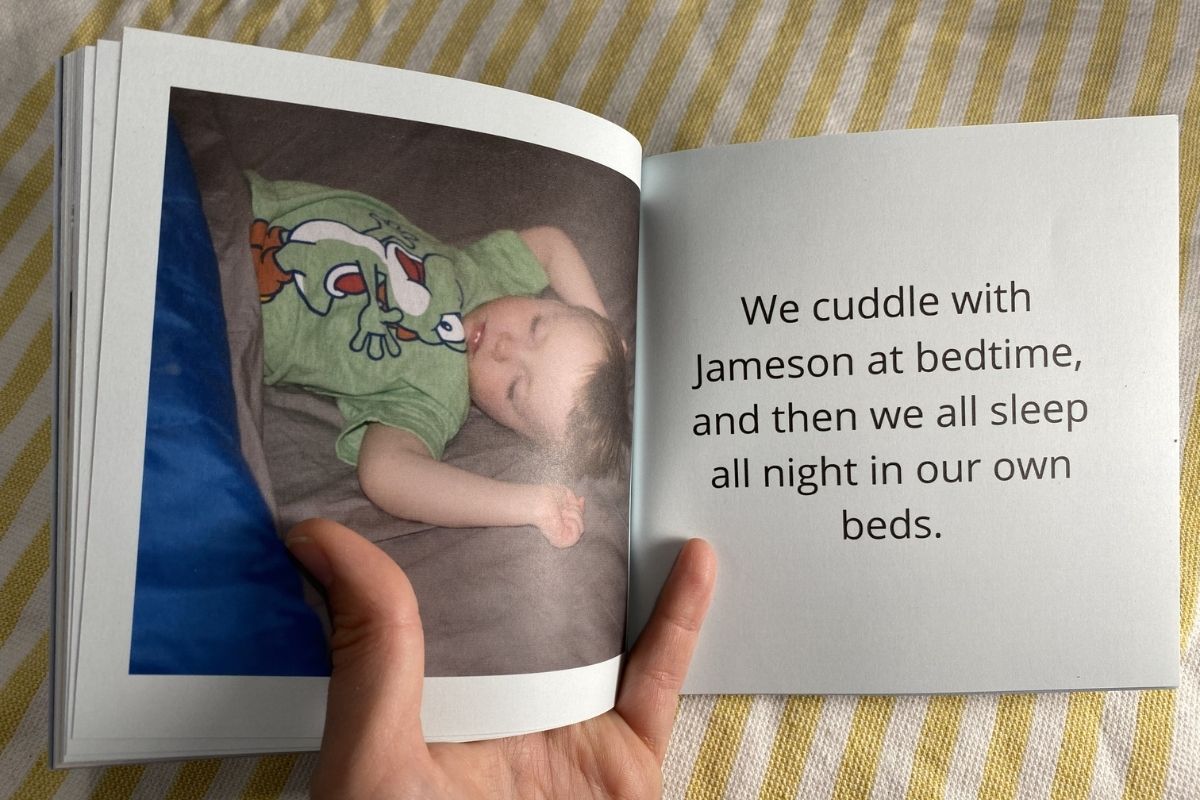 When done gently, weaning can be a way to connect to your child.
As a mom who weaned three children over the age of two, I KNOW how hard it can be to wean your toddler. There's so many feelings (from both you and your child). You need help!
Whether you just want to night wean so you can get some sleep, or you're ready to wean your toddler entirely, this book can help.
It's so empowering for your child to read a story about himself or herself as a "big kid."
A personalized weaning book shows your child that he is growing up. Through this sweet book, he'll realize he can have a fun life (with lots of Mommy cuddles) even without "the nursies."
Here's how the template works: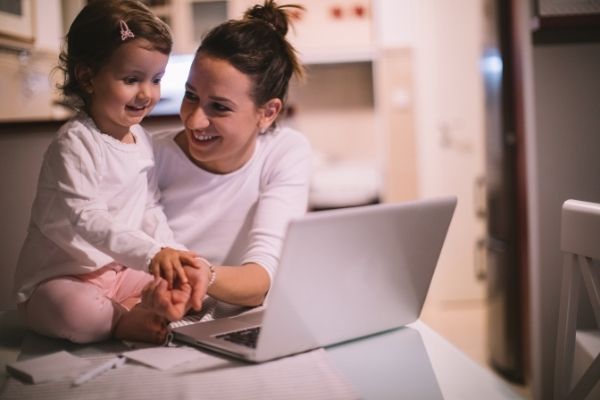 Illustrating your child's journey from babyhood to being a "big kid."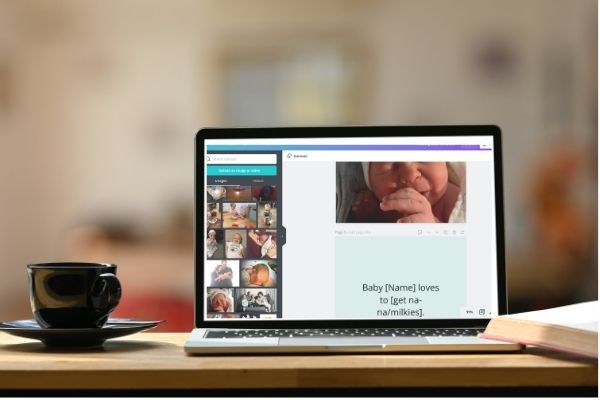 Using the super-easy tutorial that comes with your purchase.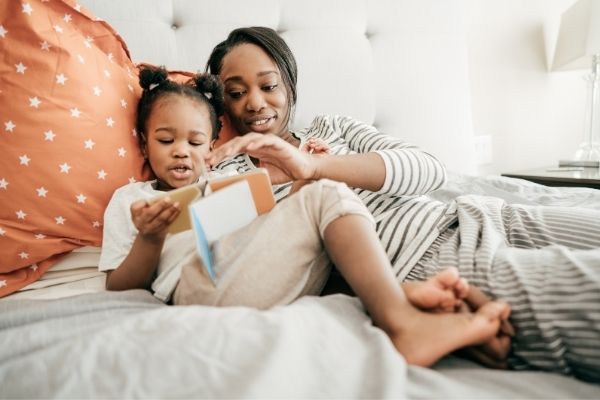 Read together every night to reinforce the weaning process through connection.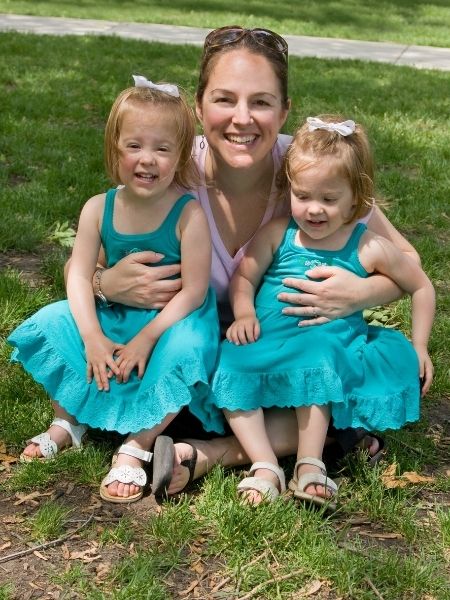 What Elysia, mom of twin 2-year olds, says:
Since nursing has been such a HUGE part of our lives for two years, I feel a little scared of life after nursing, if that makes any sense. I really relate to you as a Mommy. This is so comforting and just awesome that I found you!
Frequently asked questions
Will this book actually help my child wean?
Yes. This weaning book is written to talk to your child as if she/he was already weaned. When you read this book together, your child receives confidence about his/her ability throughout the weaning process.
Is this book a good idea if I want to night wean (but not wean entirely)?
Yes, this book is written to work for night-weaning as well as complete weaning. There's a lot of cheerful reinforcement on your child sleeping in their own bed all night.
How does this book template work?
I've put 29 pages in order (including text and places to add pictures) in an easy-to-use online app called Canva don't worry; Canva is free to use). You simply add your child's name in the indicated areas and choose the pictures you want to add.
I'm not tech-savvy. Will I be able to do this?
Absolutely! Canva is super-user friendly. Plus, I've written a clear step-by-step tutorial with pictures on exactly what to do. I'll guide you every step of the way.
Does this template include a physical book?
This is a book template, not a physical book. After you put together your book, you can either print it at home and put it into a photo album, or you can use a photo book printing service to get a physical copy.
As a bonus, I've included step-by-step instructions on how to upload your book to Artifact Uprising, who prints beautiful bound books.
How long does it take for me to receive my book?
If you choose to print your child's book yourself, you can have a copy the day you buy this template.
If you prefer to have it printed by Artifact Uprising, they have a 4-day production time plus shipping. When I ordered using the slowest option available, I received my book within a week or two.
Can I use this template for more than one child?
Absolutely! Whether you happen to have twins who are both weaning, or a younger sibling needs weaning later on, you have lifetime access to this template. You can easily copy it for another child.
Bonus Content - $25 value
✓ The Weaning Action Pack - Learn exactly how to gently wean your child ($15 Action Pack)
✓ Sneak Peek into my course From Reactive to Responsive: Emotional Regulation for Parents ($10 module)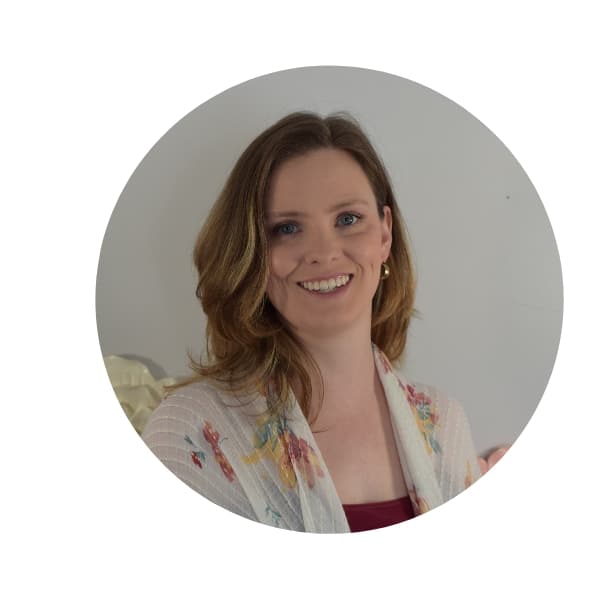 I've weaned three kids at the age of 2.5 years or older. I know how hard it can be to wean children that are still super attached to nursing!
One of the best things I found was to make a weaning book for my kids. They loved seeing pictures of themselves from babyhood on, and they felt super special knowing that they were big kids.
And since I couldn't find a weaning book template anywhere else, I decided to make one myself. And now I'm sharing it with you.
Don't let another week go by with you getting nowhere on weaning your toddler.
Breastfeeding is a two-way street. If you have decided you are ready to be done, that's okay - no shame. You are a fantastic Mommy, and it's time to move onto the next stage of your relationship.
This personalized book will help you wean gently while respecting your child's need for connection and reassurance that you'll always be there.