Even if you have the best intentions for an unmedicated birth, things can change 
fast
 when you're in active labor.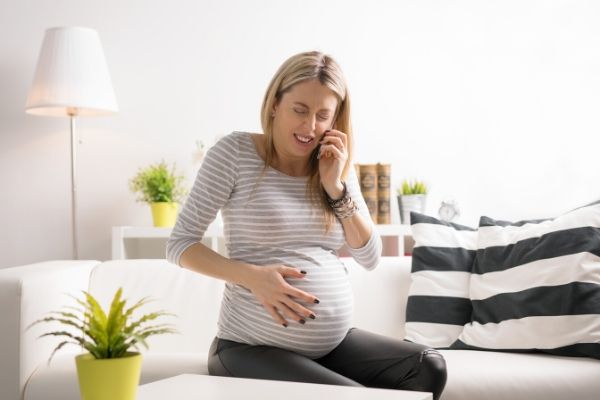 It's so common for moms to start begging for an epidural when things get tough. And who can blame you?
The medical community has told us that it's easier just to get the drugs so you don't have to deal with pain. They don't mention the risk of:
Major nausea, headaches, or dizziness as you come off the epidural, leaving you too sick to love on your new baby (this totally happened to me in my first birth, btw)
Sleepier babies who are less likely to establish a good breastfeeding latch
Almost double the chance of tearing during labor (OUCH!)
And they definitely don't tell you about the incredible rush when your baby arrives (that only comes from the flood of endorphins during natural labor).
That's why you need all the help you can get to stick with your natural birth plan.
Introducing...
Meditations for Pregnancy and Birth
Would you believe that one of the most powerful ways to prepare for your baby's birth is to listening to soothing messages as you fall asleep?
By using meditation to reduce the fear often surrounding birth, you can have a more satisfactory, gentle birthing experience that allows you to connect and partner with your baby.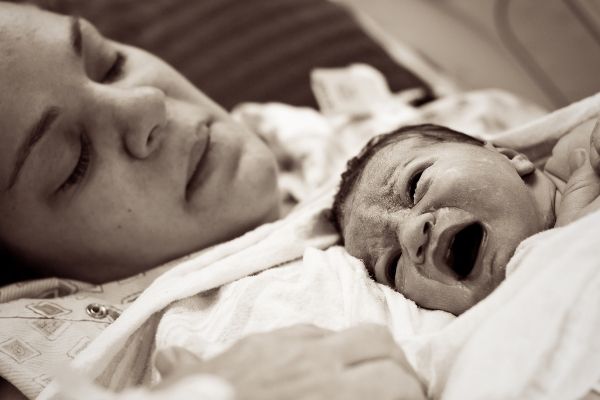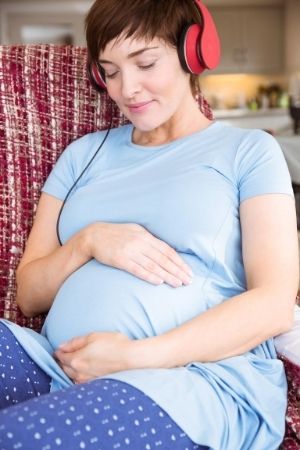 These meditations will teach you to:
Stay peaceful and present (and lessen your urge to snap at everyone around you after a long day with swollen feet and a major backache)
Stay calm even when you have a million things to do, from creating your birth plan to choosing the perfect non-toxic car seat
Get through your baby's fussy days with your sanity intact (even in the midst of your own postpartum mood swings)
Meredith, first time mom:
"I was so excited and ready for these meditations. We had taken hypnobirthing and were looking for something to support it. These were great, especially the Yoga Nidra (huge fan). I'd totally recommend these!"
Listen to a sample of
Meditation for Labor and Birth
Gentle mindfulness during labor facilities the body naturally opening itself. These 3 tracks are designed to teach you to be calm and present in the moment, even during labor and birth. Unlike many 2-3 minute birth meditations out there, they're long enough to actually be useful over hours of labor.
These meditations are guided by my dear friend Sharon Green, an E-RYT500 Professional Kripalu Yoga teacher and licensed massage therapist with prenatal expertise. Her passion is to share with others how to reconnect with your self and your body through the interplay between breath and movement. 
These are the actual meditations I used during my child's birth, and they relaxed me and prepared me when I needed it most. I can't recommend this resource enough.
What's included:
You'll receive 3 audio tracks plus 2 BONUS training videos. You can download each audio track to iTunes or another program to play them nightly as you go to sleep (an excellent way to practice relaxation before the Big Day!).
And don't worry, each meditation also comes with instructions for how to use it.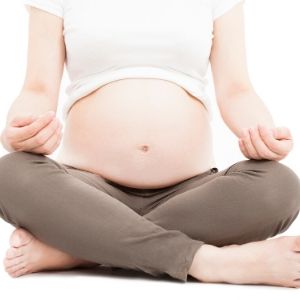 Meditation for labor and birth
Get 25 minutes of guided relaxation, perfect for soothing you during both the mood swings of pregnancy and the marathon of labor.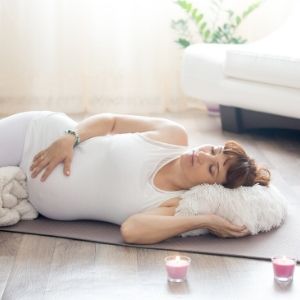 Yoga Nidra deep relaxation
Ready to be refreshed like never before? Yoga Nidra, or "yogic sleep," only requires you to lie down and listen to have an incredibly rejuvenating experience.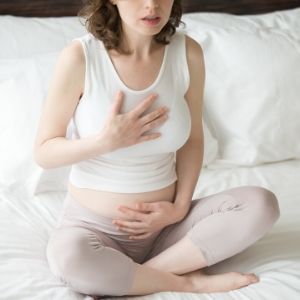 Vocal toning meditation
Did you know there is a physiological connection between the jaw and the pelvic floor? Train yourself to relax your jaw and mouth, thereby helping you open the birth path for your baby.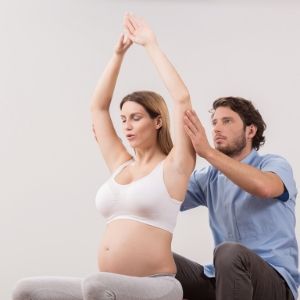 BONUS: Partnering for vocal toning video
Do you want your baby to learn your partner's voice before he or she is even born? Can you imagine your baby knowing his big sister's voice in the womb? Use this training to learn how.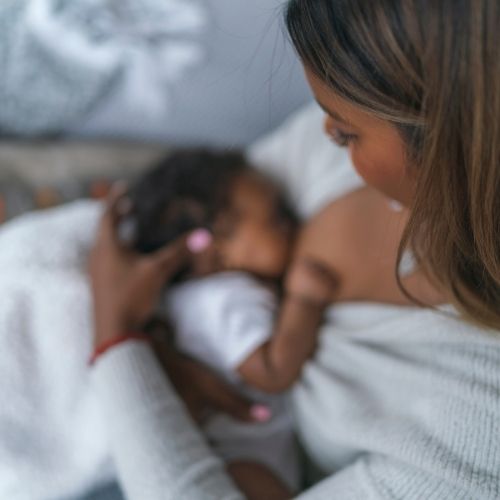 Get links to even more resources for your baby's perfect birth, plus more for infant care.
Frequently Asked Questions:
Seriously, I just listen to these and birth will be easier? That can't be right!
I get it! I was skeptical of using meditations for my first few births. But after one medicated labor with an episiotomy (NOT a fun recovery) and a second panicked labor that was so fast that I didn't even have time for an epidural, I finally realized I needed another plan. And looking back, I wish I had used meditation for all four labors.
How do I use these meditations?
It's easy: Download these meditations as mp4 files and add them to your phone's iTunes playlist (or whatever mp4 player you use). Then, just turn on a meditation every night before you go to sleep.
When it's time for labor and delivery, you'll easily be able to find your birth meditations on your phone.
Do these meditations work for home births?
Whether you choose a hospital birth or a home birth, these meditations will help you stay centered and calmed. You can use them anywhere.
How are these meditations different from free things I can find on YouTube?
Well, there's a few things. 1. These meditations are written and recorded by a licensed yoga teacher with years of prenatal experience. Her training and years of helping pregnant mothers has taught her the best messages to give you during labor. 2. Your birth partner won't need to be freaking out because you're in transition, but he's waiting for an ad to finish playing before your meditation is ready. 3. These meditations are much longer (20-30 minutes), which allows you to really "get in the zone" in a deeply relaxed state while you're in labor. Some women (including me!) even experience a semiconscious state where they're aware of a contraction happening, but they aren't in pain from it. But you simply can't get that experience from a 4 minute centering exercise.
What about other meditations/hypnosis tracks?
Between my last 2 labors, I tried a few other birthing hypnosis tracks. Some tracks were good had good content, but the voice on the recording was really grating (other moms-to-be have reported this same issue). Other birthing tracks only come with a program that is hundreds of dollars. These meditations, with a silky-smooth, calming voice, are available at a fraction of the price of other products.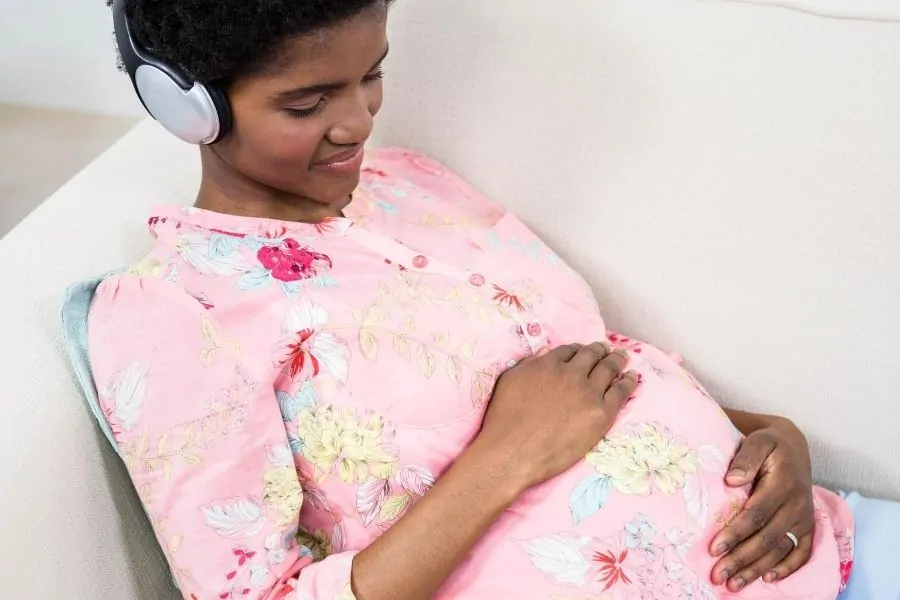 The sooner you get these meditations, the sooner you can practice for birth.
While these meditations will be useful at any point of pregnancy (even if your due date is next week!), I suggest getting them by 20 weeks of pregnancy to have plenty of time to practice relaxation.
Believe it or not, relaxation is a practiced skill. By starting now, you'll be able to quickly and comfortably slip into a deep relaxation using these sound tracks when the time for labor and birth arrives.