Go from stressed and guilty to peaceful and connected.
You know the drill: You're trying to get dinner on the table. Your oldest two kids are arguing over a toy, yelling for you to dispense justice. The toddler is hangry and wailing, wrapped around your leg while you're trying to cook. And of course, your husband is kept late at work (again). You are literally gritting your teeth, trying to keep your ish together, but it's wearing thin.
And then you snap. Now, all three kids are crying. You feel like crap, and oh, dinner burned because you were so busy yelling at everyone.
You try so hard to not yell at your kids, but it doesn't work. And you're afraid: What if someone knew just how angry I get?
You're not a bad mom. Here's the real problem.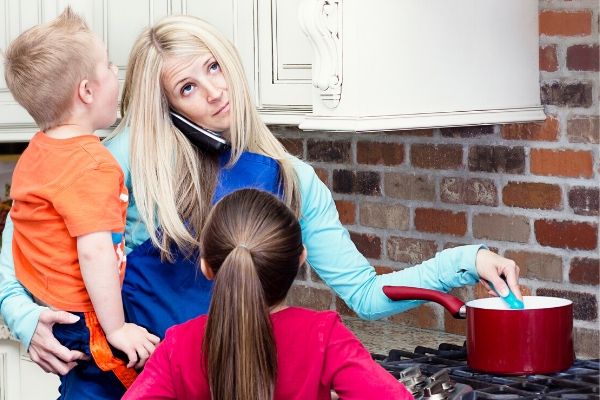 Kids are a lot, and parenting is relentless.
 As my friend with 4 grown children told me, "Being at home with young kids is a crazy, fabulous s#@! show."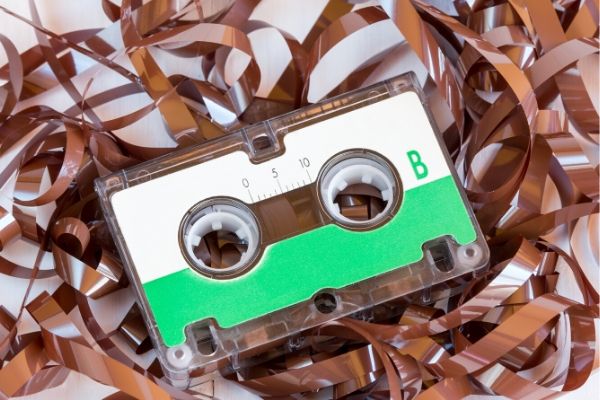 You've got thought patterns that keep you stuck.
Those tapes playing on repeat in your head are preventing your growth as a parent.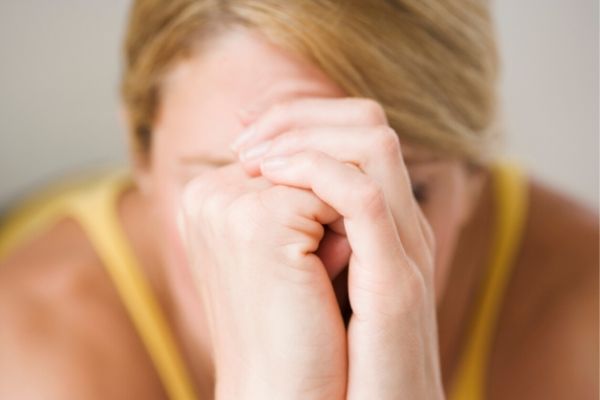 You were never taught how to regulate your emotions.
So how can you possibly expect yourself to be the perfect, unflappable June Cleaver mom?
Sound familiar?
If so, you're exactly who I created this course for.
✓ Week 1 - Recognize the triggers that make you lose your cool.


✓ Week 2 - Learn how to put simple systems in place to reduce environmental triggers.


✓ Week 3 - Recognize the negativity that is keeping you stuck.


✓ Week 4 - Begin to replace those old thought patterns with new ideas that help you do better.


✓ Week 5 - Learn the 1 question I ask myself to get back on track when I feel myself beginning to lose it with my kids.


✓ Week 6 - Start putting your new systems into practice, and learn what to do when you mess up (it happens!)


✓ Week 7 - Learn how to teach your kids age-appropriate emotional regulation


✓ Week 8 - Connect with your kids and start enjoying them more!
Frequently asked questions:
When does the course start and end?
The course starts whenever you're ready! And while it's set up with week-by-week chapters, it's self-paced. You decide when to start and when to finish.
Will this course help my kids behave better?
Yes and no. While there are a lot of parenting courses out there designed to change your kids, we need to be honest: Your kids aren't taking the course. You are.
We're about helping you become the parent you're meant to be. As you learn to parent more respectfully, your child will see first hand how to show respect to you.
Who is the course NOT for?
From Reactive to Responsive is not not a quick fix, so if that's what you're looking for, this course won't be for you. I am not here to offer you "parenting hacks" or to guarantee results from using "this one simple trick," because let's be real, parenting isn't something that you hack. 
This course will require some thoughtful self-evaluation and participation for you to receive the full benefit from it. So if you're ready to dig deep and become less stressed and shamed, and become more positive and calm, then jump on in!
Why is this course so relatively inexpensive?
I just want to get this info out to as many moms as possible, so they can stop feeling crappy and start loving life with their family again.
Sure, I could charge a higher price set up a monthly membership access, but I want to make this course a no-brainer for you.
How long do I have access to the course?
You've got lifetime access! So go back to parts you want to check out again, or get a refresher even years later.
What's your qualifications?
Let's get down to brass tacks: This program is not therapy. I am not a psychologist, and I am not able to diagnose or treat any clinical conditions. If you are suffering from severe depression or anxiety, please seek help from a professional therapist.
But here's the truth: I have been there. I know what it's like to be on the edge of losing control because you're so overwhelmed by life with your kids. And I've done a lot of research and a lot of work to get through my own issues (plus, I'm learning every day!). I know that what I'm sharing can help you.
Don't spend another month just feeling like you're surviving until bed time every single night.
Act now so you can really connect with your little ones, and stay grounded even when they're acting like, well, kids.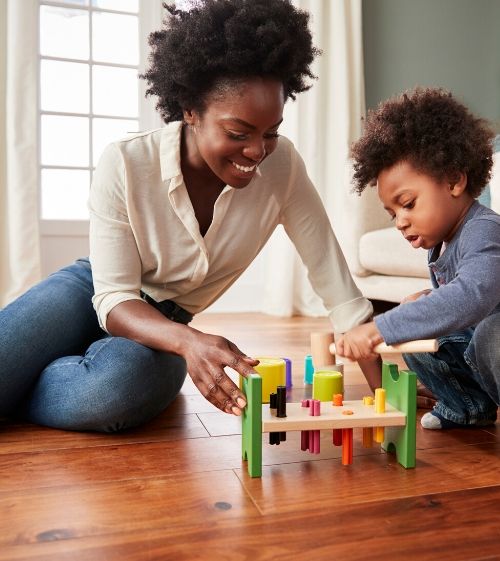 BONUS CONTENT ($20 value)
✓ The daily routine I use to have good days with 4 kids
✓

My best tips for surviving long days when you're stuck at home with the family
✓

Little Effort, Lots of Fun: Bonkers Easy Activities for Kids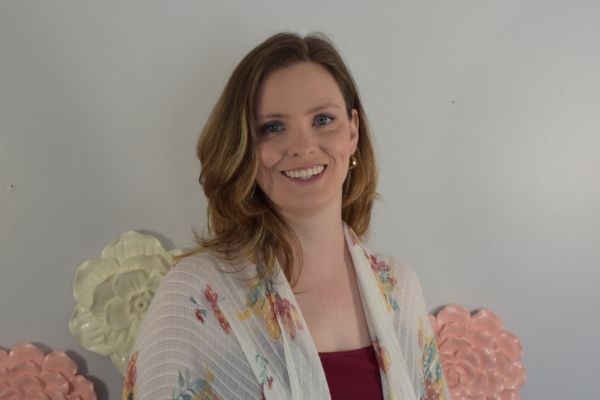 Hi, I'm Samantha!
I have four kids of my own, and I know how hard it can be to juggle family, a demanding career (both outside the home and from home), and just day-to-day life.
I wrote From Reactive to Responsive based on the lessons I've learned from years of research and working through my own issues around feeling "not good enough" as a parent. I've taken my drive to learn evidence-based practices (I am a PhD scientist, after all) and applied to it parenting. And now I'm sharing what I've learned with you.